Top 50 Genealogy Websites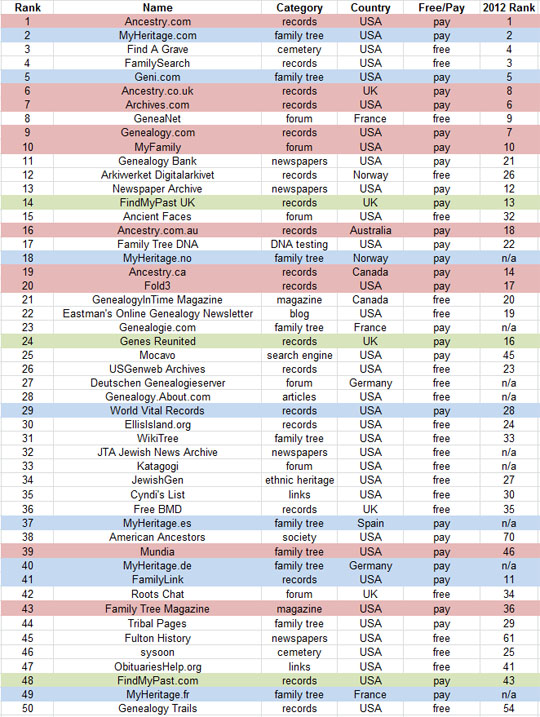 Notice how the top 50 most popular genealogy websites are now dominated by just three companies: Ancestry (in red), MyHeritage (in blue) and brightsolid (in green).
Top Genealogy Categories
The pie chart below shows the breakdown of the Top 100 List by category. Not surprisingly, ancestral records are the most popular category (32 websites), followed by family trees (19 websites) and genealogy forums (10 websites).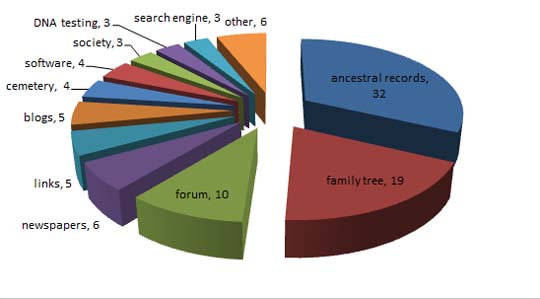 Breakdown by category of the top 100 genealogy websites.