A Bit of Background
Google runs many different search engines. Most of the search engines are organized by country for the following reasons:
Most Search is Local: Over 80% of all Google searches are for local search results. Google knows that someone searching for pizza in Sydney, Australia does not want to see results for local pizza restaurants in (say) New York city.
Distributed Computing: Google runs essentially the largest supercomputer in the world. It is so large that it can't be run in one place. Google's computer system is distributed over many server farms in various countries all over the world.
Speed of Response: To minimize traffic flow over the global Google network, Google tries to match search queries to the nearest Google search engine.
Language Issues: Different countries use different languages. When people enter a search query, they want to see the results in their own language.
Regulation: Google has a need to meet many different government rules and regulations regarding content, access and privacy. This is best served by using local country search engines.
The first point (on the fact most Google search is local) is worth highlighting because it introduces a significant bias into ancestral search results. It works as follows: even though we live in a global world, most traffic across the internet still remains within the boundaries of a single country. For example, most emails are sent to people who live in the same country and most website visits are to websites in the same country.
It is possible to actually see the localization of global internet traffic in the diagram below. It visually shows traffic from Facebook, the most popular social networking website. A single line in the diagram represents the social link between thousands of people. The diagram is the cumulation of many of these lines showing the social interaction of hundreds of millions of people.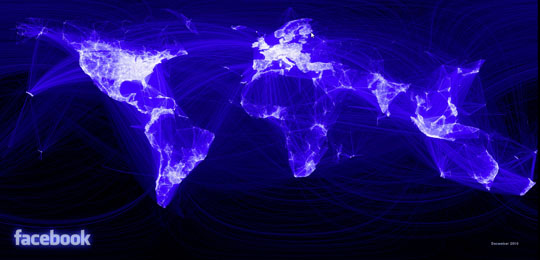 Global traffic on the Facebook network. Notice that for almost every country in the world, the vast majority of linkage is within the same country.
Another important consideration when searching for ancestral records is to recognize that Google is a general search engine designed to handle a variety of search requests. It is not optimized for specific genealogy searches. For that, use the free Genealogy Search Engine.
Before Google checks a search request, it fundamentally does not know whether the request is a record search for an ancestor, a search for a local restaurant, or a place to get the automobile fixed. Google does know, however, that a significant portion of search requests are for local results. This knowledge can be used to a genealogist's advantage.
Genealogy records of ancestors are by definition archived records. Archived records have two important attributes:
Archived records are usually found in the dusty back corners of the internet. It takes a powerful search engine like Google to find archived records. This is the reason why Google is the preferred search engine for genealogy (see How to Use Google Advanced Search for Genealogy).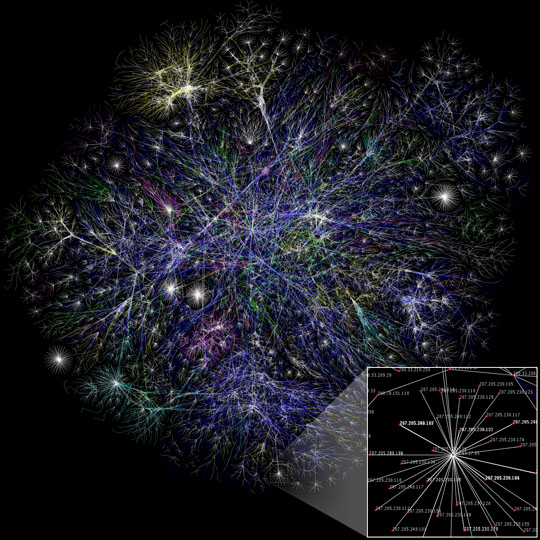 This is a map of the internet. Archived records of ancestors tend to cluster on the far outer regions of the internet.
Archived records, even internet-based archived records, are also usually located within the country that created the record. For example, a birth record for someone born in France two hundred years ago is most likely to be found on a French website.
Thus, you should always use the Google search engine for the country where you expect to find your ancestral record. This is probably the single most important factor in determining your success in finding your ancestors with a Google search.